Resolution on digital transformation and smart city issued
January 20, 2023 9:36 AM GMT+7
VGP - Ha Noi will develop innovative data-driven services to become a modern smart city, to be connected to the smart urban network in the region and the world, according to Resolution 18 of the Ha Noi Party Committee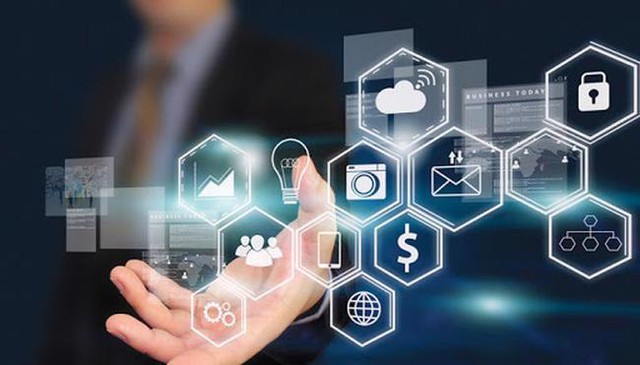 Under Resolution 18 on digital transformation and building a smart city by 2025, the city targets to maintain a high position among leading localities nationwide in digital transformation, as well as form a data platform for key economic sectors based on data provided by public agencies.

By 2025, the city will build modern and secure information technology and digital infrastructure to meet the tasks of digital transformation and building a smart city.
Ha Noi will strive for 100 percent of public services to be provided online. In particular, 100 percent of the internal administrative activities of public agencies will be carried out on the basis of overall and unified governance.
The city will complete 90 percent or more of specialized databases, ensure connection and sharing with national databases on population, land, business registration, general population statistics, finance, insurance, public service delivery data sharing; forming a digital government ecosystem, putting people and businesses at the center through digital platforms and open data services.
The digital ecosystem also allows the local administration, businesses and people to utilize open data resources for socio-economic development.
The resolution also sets out key tasks and solutions to accomplish the set goals, including: raising awareness of digital transformation and the construction of a smart city and perfecting mechanisms and policies.
Ha Noi has set a target for the digital economy to account for 30 percent of regional gross domestic product (GDPR). The proportion of the digital economy in each industry or field will reach at least 10 percent, and annual labor productivity will increase by 7- 7.5 percent.
As for the digital society, the percentage of the adult population with smartphones will reach 80 percent and the number of the adult population with digital signatures or personal electronic signatures will reach 50 percent.
The city authority sets a target that up to 90 percent of households will install fiber-optic internet. More than 50 percent of local adults will make electronic payment transactions./.