HN targets to have 172 advanced new-style rural areas by 2023
May 16, 2023 9:10 AM GMT+7
VGP - Ha Noi strives to acquire 100 percent of its district-level localities and communes meeting standards for new-style countryside by 2025.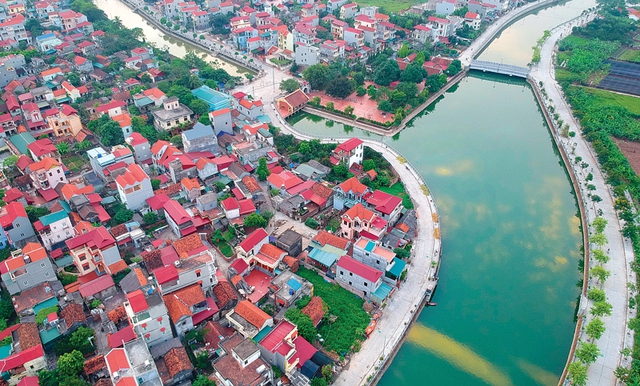 Specifically, Ha Noi targets 20 percent of the district-level localities meeting advanced standards for new-style rural areas. It is hoped that 40 percent of the communes earning advanced standards, and 20 percent being model areas.
The city is expected to reach 172 advanced new-style rural areas by 2023, increasing 16 communes compared to set targets in 2025.
The information was released at a mid-term conference by Ha Noi Party Committee's Steering Committee on Program No 04-CTr/TU on accelerating the effective implementation of the national target program on new-style area building for the 2021-2025 period.
Ha Noi targets to build new-style rural areas in a positive and modern way with socio-economic infrastructure meeting urban criteria in tandem with cultural conservation and environmental protection in the 2023-2025 period.
Ha Noi will also focus on restructuring the infrastructure of the agricultural sector, renewing growth models in association with the development of safe, organic, and ecological farming to attract investment, create jobs, and increase income. Therefore, farmers can improve both their material and spiritual life.
The national target program on building new-style rural areas was first initiated by the Government in 2010 to develop rural regions. According to Nguyen Xuan Dai, Director of the Department of Agriculture and Rural Development, the program has achieved encouraging results.
By the end of 2021, the capital city had 100% of the communes meeting standards for the new-style countryside, fulfilling the program's targets of the 2021-2025 period. 23 out of 33 targets have been completed or are on track to reach the plan./.