Ha Noi sustains leading position in building new-style rural areas
January 30, 2023 9:10 AM GMT+7
VGP - Ha Noi continues to build advanced rural areas and maintains its leading position in the movement after striving for 100% of its rural districts and towns to meet new-style rural area criteria by 2022, said Mr. Nguyen Van Chi, Deputy Chief of the New-style Rural Areas Office.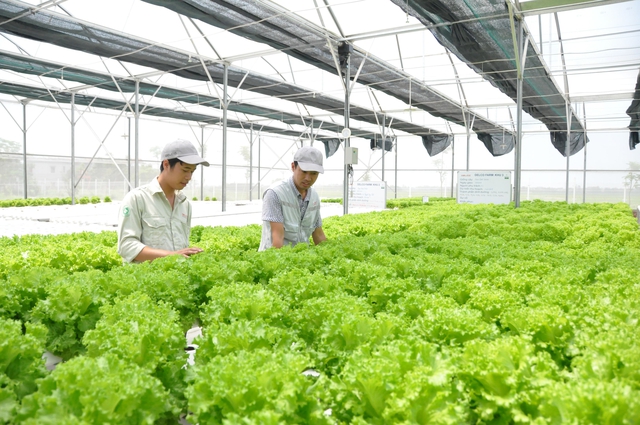 The city is home to 48 communes that meet the advanced rural development standards. Besides, many qualified localities are completing their advanced rural development dossier to submit to competent authorities for evaluation in the new year.
"The people's committees of districts have assigned specific responsibilities to members in charge of implementing the National Target Program on building new-style rural areas. In particular, the total funding mobilized for the national program in Ha Noi has reached nearly VND41 billion (around US$1.7 million) by late 2022.
All 382 communes of Ha Noi meeting new-style rural criteria and 48 communes meeting advanced rural development metrics.
Ha Noi is assessed by the Vietnamese Government as the standard bearer nationwide in building new-style rural areas.
The movement of building advanced rural areas has contributed to turning Ha Noi's suburbs into rural areas worthy of living in.
The rural profile has changed in a positive, civic, and modern way. In addition, the values of traditional cultural identity continue to be preserved and promoted.
In particular, the lives of farmers have steadily improved. The per capita income of rural dwellers has exceeded VND54 million (some US$2,300) per year.
Healthcare and disease prevention have made great progress. So far, all commune health stations have doctors. The health insurance coverage rate in Ha Noi is 91.5 percent.
He affirmed that the capital would prioritize investment resources so that the achievements are lasting, focusing on schools, drinking water, and sanitation.
Earlier, Ha Noi rolled out Program No.4 to promote the implementation of the national program on new-style rural areas and agricultural restructuring for better living standards of rural dwellers for the 2021-2025 period.
For building new-style rural areas, a term that refers to the transformation of rural areas into modern ones, Ha Noi will keep achieving and over-fulfilling the 19 criteria on different aspects, aiming to boost the development of rural regions in Viet Nam.
By late 2022, the socio-economic infrastructure in rural areas in Ha Noi has met the requirements for production and living.
Over the last ten years, the municipal authorities have successfully engaged thousands of collectives, individuals, businesses, and households in contributing to the building of new-style rural areas with more than VND14.8 trillion (US$633 million) raised.
To qualify as a new-style rural area, a locality must meet 19 criteria on infrastructure, irrigation, electricity, environment, income, education, healthcare, social security, and culture, among these, nine criteria are used to assess its annual performance./.