Ha Noi provides active support for rural industrial development
August 19, 2020 10:00 AM GMT+7
VGP – In the time ahead, Ha Noi will continue to implement solutions to reform administrative procedures, improve the business and investment environment for rural enterprises and rural industrial production establishments, and support manufacturers of key industrial products to develop science and technology.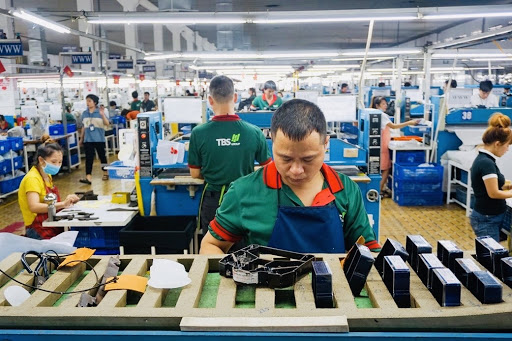 Illustration photo
According to the Ha Noi Department of Industry and Trade (DOIT), in the 2016-2020 period, the unit has effectively deployed many key tasks and solutions to support rural industrial production establishments and businesses to use energy in an economic and efficient manner and to develop key industrial products.
In addition, implementing the capital's socio-economic development plan for 2016-2020, the DOIT has coordinated with other departments and branches in assisting enterprises to boost industrial production and strengthen trade promotion both at home and abroad.
Regarding the key industrial product development program, the municipal DOIT has organized dialogue conferences with businesses to remove difficulties for production and business activities.
The department has also built a website, www.congnghiepchuluc-Ha Noi.gov.vn, to provide information about the program and introduce industrial key products and their manufacturers, in addition to helping companies participate in trade promotion programs, advertise their products and expand markets.
In the implementation of the energy efficient program, the city has organized training courses on how to choose energy-saving devices for households, while supporting businesses to apply measures to improve energy efficiency.
Assisting manufacturers of key industrial products to develop science and technology
In the near future, the DOIT of Ha Noi will develop and organize the effective implementation of programs, projects and five-year plans for 2021-2025 on industrial extension, economical and efficient use of energy, and development of key industrial products.
In addition, the agency will accelerate administrative procedure reform and improve the business and investment climate for manufacturers of key industrial products, while helping them with science and technology development, human resource development, and trade and investment promotion.
The department will also work to promote cleaner production and production of environmentally friendly products, promote the application of circular economy to waste, and disseminate the application of sustainable procurement concerning environmentally friendly products in accordance with national and international regulations./.
By Vien Nhu