Ha Noi to become one of world-class capitals
December 06, 2022 8:55 PM GMT+7
VGP - Ha Noi will implement several construction investment and development tasks in line with planning, forming new growth poles, building a model of city development in the capital, and ensuring connections with surrounding provinces and cities.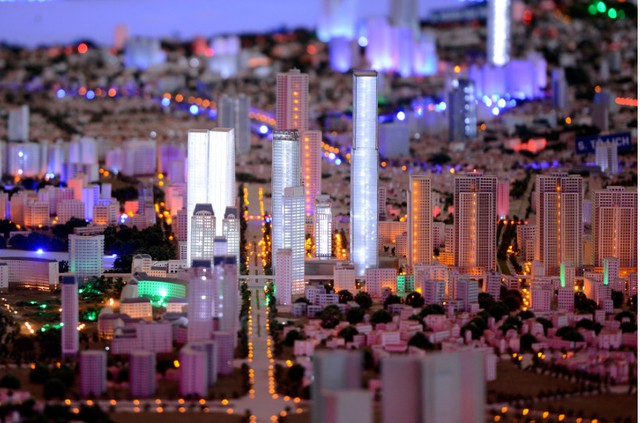 Vice Chairman of Ha Noi People's Committee Duong Duc Tuan made the above statement at the 2022 National Urban Conference held on November 30.
To concretize the general planning on the construction of the capital up to 2030 with a vision to 2050 approved by the Prime Minister in Decision No. 1259/QD-TTg dated July 26, 2011, the Ha Noi Party Committee and People's Committee focused on directing and implementing planning activities.
Up to now, Ha Noi has completed and approved many planning projects at all levels, including general planning, zoning planning with 100 percent coverage, detailed planning, regulations on the management of architectural planning, and specialized technical planning projects.
After nearly 15 years of consolidation, the promotion of urban development investment and the diversified mobilization of social resources to participate in urban development investment quickly created a new face for Ha Noi.
However, the city was well aware of the challenges in planning, construction, management and urban development over the past time.
Specifically, the speed of urbanization was not reached the set target, and the management, population control, and population expansion in the inner city still faced many difficulties.
Through studying Resolution No. 148/NQ-CP dated 11/11/2022 of the Government, the Ha Noi People's Committee found that 05 main groups of tasks, including 33 specific tasks, fully demonstrated the contents and solutions to be implemented.
On that basis, the city directed research and implemented some primary contents to complete the tasks stated in this Resolution expeditiously.
Along with that, Ha Noi urgently speeded up the preparation of the overall adjustment of the Capital Construction Master Plan, the City's Urban Development Program, and Program of urban renovation and reconstruction, and the Planning of Ha Noi Capital for the period 2021-2030, with a vision to 2050./.