Capital promotes environmentally-friendly industrial sectors
April 22, 2023 8:05 PM GMT+7
VGP - Ha Noi will promote sustainable and environmentally friendly industrial and trade sectors by maximizing resource use and recycling and reuse of scraps, by-products, and waste.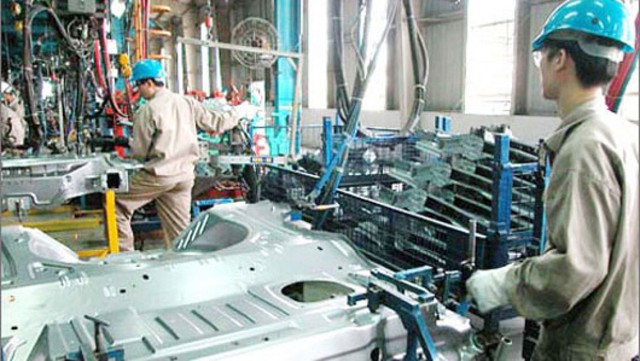 The move is part of the Ha Noi People's Committee's plan 128/KH-UBND to protect the environment in the city's industrial sectors by 2025.
The plan aims to raise awareness of environmental protection laws among agencies, organizations, and enterprises in the industrial and trade sectors, focusing on addressing climate change and utilizing human resources for sustainable production and business practices.
Among the key goals, the city aims to complete the assessment, inventory, and establishment of a comprehensive database for 70-90 percent of waste sources in key industrial sectors by 2025, along with the issuance of relevant control policies and regulations.
The city would also provide environmental protection training to 100 percent of industrial and trade enterprises while promoting eco-friendly plastic bags for daily use in commercial centers and supermarkets.
It would gradually phase out non-biodegradable plastic bags and identify and address environmental risks associated with energy projects such as waste-to-energy, wind power, and solar power, in line with the industrial restructuring plan.
The goal is for all industrial clusters, both operating and newly constructed, to have wastewater treatment plants and achieve a 100 percent compliance rate.
The plan also stressed the need to establish and refine mechanisms and policies for managing industrial parks, industrial clusters, and handicraft villages, along with building concentrated chemical production and storage clusters to ensure safe chemical operations and compliance with environmental laws./.