Additional ten industrial clusters to be established in 2023
May 22, 2023 11:38 AM GMT+7
VGP - The local authorities of Ha Noi aims to establish and expend five to ten industrial clusters by 2023, according to Plan 97/KH-UBND of the Ha Noi municipal People's Committee.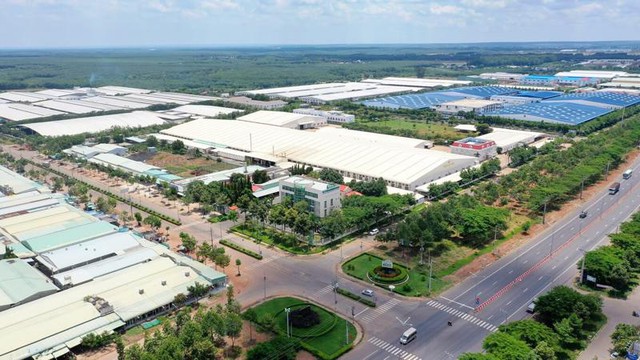 This year, the city's focus will be on the improvement of the technical infrastructure of the industrial clusters operating in the area. This includes improving internal transportation, sidewalks, trees, water supply and drainage, sewage treatment, waste management, electricity, public lighting, internal communication, operators, protective fencing and other works serving industrial cluster operation.
All of these improvements must meet the requirements set forth in Decree No. 68/2017/ND-CP, issued by the Government, regarding managing and developing industrial clusters.
In addition, the city will complete the necessary procedures for the start of construction of technical infrastructure for 10-20 industrial clusters that are part of the 2018-2020 plan.
It is imperative that 100% of new and existing industrial clusters, including craft village industrial clusters, have sewage treatment plants meeting relevant national standards or technical regulations.
New industrial clusters will have to update and revise their construction plans, master plans and land use plans to ensure their smooth implementation, the committee said.
District and township People's Committees are required to expedite the approval of 1/500 detailed plans and land clearance to meet the set timetable for starting industrial clusters in their areas.
They must also develop plans for the completion of infrastructure within and outside the fences of industrial clusters, with the use of district budgets or requests for investment from the municipal people's committee for city-level construction projects.
As of September 2022, Ha Noi was home to 105 industrial clusters with a total area of 2,344 hectares at 19 districts and towns.
Those industrial clusters generated nearly 80,000 jobs.
By 2030, the city is expected to develop 191 industrial clusters in 7,149 hectares./.