Five new industrial parks to be built
January 25, 2022 3:46 PM GMT+7
VGP - Ha Noi will develop two to five new industrial parks (Ips) in the 2021-2025 period, according to the city's last plan to attract both local and foreign investment.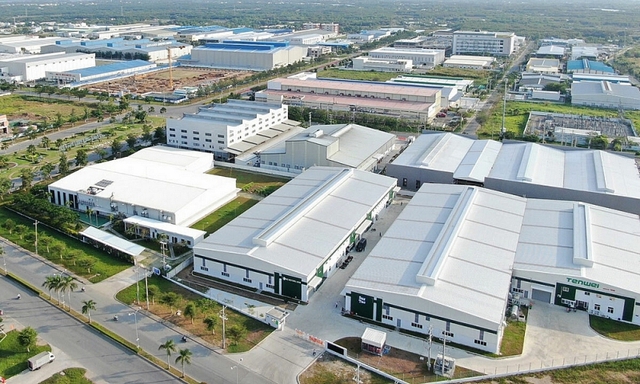 Specifically, the capital city targets to build Soc Son clean industrial park in Soc Son district, Dong Anh industrial park in Dong Anh district, Bac Thuong Tin industrial park in Thuong Tin district, Phu Nghia expanded industrial park in Chuong My district, and Phung Hiep industrial park at Thuong Tin district.

In addition, the city will speed up the implementation of existing projects including Quang Minh I industrial park in Me Linh district, Ha Noi hi-biotechnology park in Bac Tu Liem district.
It will also review and speed up the South Ha Noi Supporting Industrial Park (second phase).
Under the PM's Decision 2376/TTg-KTN, dated December 1, 2014 on Ha Noi industrial park development by 2020, the city will have 17 industrial parks.
So far, Ha Noi is home to ten operational IPs with a total area of over 1,347 hectares of which nine IPs have been fully occupied, including Thang Long IP with 274 hectares, Noi Bai IP with 114 hectare, Nam Thang Long IP with 31.5 hectares.
These IPs attracted industrial sectors including electricity and electronic products (44%), mechanical and engineering manufacture (24%), and others including pharmaceuticals, agricultural processing, food, garments and textiles, and printing (32%).
So far, 25 countries and territories have set footholds at Ha Noi-based IPs in which Japan remains the largest FDI provider by accounting 60% of registered capital; followed by China, the RoK and Singapore./.