Old Quarter's heritage culture to be conserved during urbanization
May 20, 2023 11:37 AM GMT+7
VGP - The People's Committee of Ha Noi's Hoan Kiem downtown district has exerted efforts and taken numerous measures to conserve, embellish, and promote the value of unique cultural, historical, and architectural heritage in Ha Noi's Old Quarter, contributing to effectively developing tourism and cultural industry in the capital city.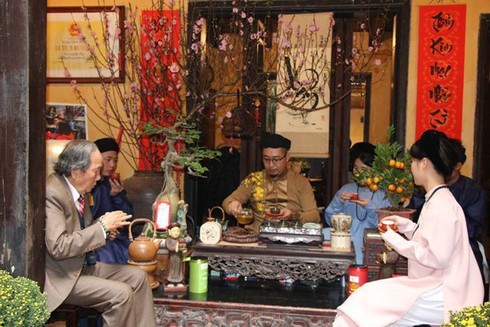 The Old Quarter, covering an area of 82 hectares including 10 wards of Hoan Kiem district, is a treasure trove of culture, history, and architecture of Hanoi and the country as a whole.
It is known as an ancient urban heritage, associated with the formation and development of Thang Long – Ha Noi, with a range of handicraft and trade activities making up guilds featuring the peculiarities of the capital's residents.
The Old Quarter extends itself over 79 streets and is bounded by Hang Dau street in the north, Phung Hung street in the west, Tran Quang Khai and Tran Nhat Duat streets in the east, and the streets of Hang Bong, Hang Gai, Cau Go and Hang Thung in the south.
As many as 121 temples, pagodas, and shrines can be found in the quarter, along with numerous historic houses, including more than 200 of special value.
The development and urbanization requirements of a modern city pose significant challenges to those values.
Hoan Kiem district's authorities have paid special attention to restoring and embellishing 22 monuments and 24 ancient houses. The urban technical infrastructure system has been also upgraded.
The implementation of a project to restore festivals in the Old Quarter shows Hoan Kiem district's efforts in conserving intangible cultural heritage. The district has restored 14 festivals, including seven district-level and seven ward-level festivals.
The role of local residents in protecting cultural heritage has been promoted, while a cooperation mechanism between the community, businesses, and the local authority in managing, conserving, and promoting cultural heritage value has been set up.
Hoan Kiem district is investing in renovating the architecture and landscape of Trang Tien street and giving finishing touches to a project to restore the villa at 49 Tran Hung Dao street./.