Noi Bai International Airport to apply fast check-in chip-based ID
October 26, 2022 3:18 PM GMT+7
VGP - Passengers may use their chip-based citizen identity (ID) cards for fast check-in for some domestic flights from April 2023, according to the Civil Aviation Authority of Viet Nam (CAAV).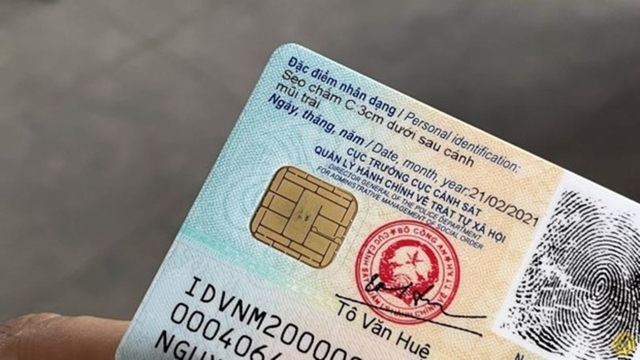 Representatives from local airlines and the CAAV agreed on piloting the application of chip-based citizen ID cards in the fast check-in process at a relevant meeting on October 24, in Ha Noi.
The test is expected to be rolled out for several domestic flights for six months before becoming official.
The pilot scheme will be carried out at Ha Noi's Noi Bai International Airport from April 2023
As a result, passengers with chip-based ID cards will have an exclusive lane in the check-in and security control area. There is an ID card reader machine and a camera to recognize faces automatically instead of airport staff manually verifying travelers' documents.
Citizen ID cards with electronic chips integrate fingerprint and facial recognition technology, according to the National Population Data Center - Police Department for the Administrative Management of Social Order (C06), under the Ministry of Public Security.
Applying the ID card will reduce administrative procedures towards building e-government. All stored information is kept confidential, ensuring cybersecurity by the Government Cipher Committee.
Earlier, the National Population Data Center announced a pilot program that allows citizens to withdraw cash at certain banks using chip-based ID cards.
According to the center's representative, chip-based ID cards are being used as an alternative to ATM cards at several bank branches in Ha Noi and Quang Ninh.
The program is set to be implemented in other provinces/cities in the coming time.