Construction of link to Ha Noi's Ring Road 3 to start in June
April 23, 2023 8:07 PM GMT+7
VGP – Ha Noi plans to begin constructing a road connecting the Phap Van - Cau Gie expressway and Ring Road No. 3 in June, with investment capital estimated at over VND3.24 trillion.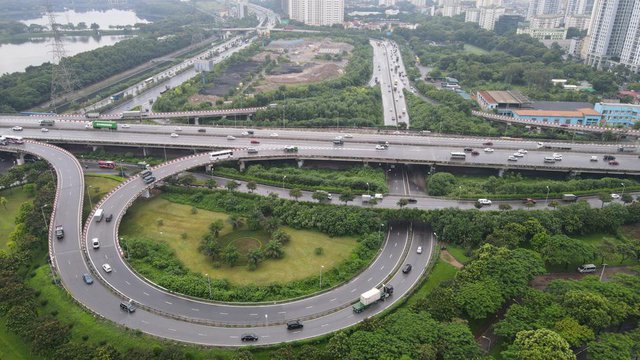 The construction is expected to be completed by 2025.
The road connecting Phap Van - Cau Gie road with Ring Road 3 will be about 3.4 km (including the length of intersections).
The width of the main road cross-section is 60m, including six lanes for motor vehicles of 3.5m, two lanes for mixed traffic on two parallel urban roads of 7m, a median strip, a side divider, and sidewalks on both sides.
The formation of this route solves congestion and ensures traffic order and safety for the inner city. At the same time, it contributes to promoting socio-economic development in Hoang Mai district, Thanh Tri district and the southern and southeastern areas of the city.
The project is implemented with three main construction and installation bidding packages.
Currently, The Ha Noi Traffic Construction Projects Investment Management Board is carrying out procedures for the appraisal and approval of technical designs and estimates of construction and installation bidding packages and prepare the ground to organize the bidding.
Previously, the Ha Noi Department of Transport had submitted a report to the City People's Committee on the investment in building a road connecting Phap Van-Cau Gie highway with Ring Road 3 to reduce congestion at the intersection between these two roads.
The Prime Minister has approved the project for investment policy. Besides, the Ministry of Transport, the Ministry of Natural Resources and Environment, and central ministries and branches appraised and approved the pre-feasibility study report and technical design.
The route is to open up the second connection direction from Phap Van-Cau Gie highway to Ring 3, in the direction of Thanh Tri bridge, avoiding the intersection between two highways at the southern gateway of the capital under highly high traffic pressure./.