Plan on malnutrition, overweight and obesity reduction announced
October 19, 2022 4:14 PM GMT+7
VGP - The Ha Noi municipal People's Committee has recently issued a plan to reduce malnutrition, overweight and obesity in accordance with the National Strategy on Nutrition in 2022-2030.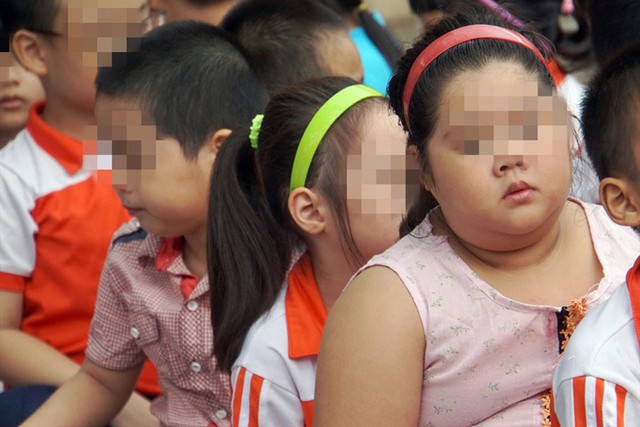 The plan targets to reach 78% of children aged 6-23 months with a healthy diet by 2025 and 80% by 2030. The proportion of adults consuming a sufficient amount of fruits and vegetables per day will be 65% by 2025 and 70% by 2030.
In addition, the percentage of schools with menus meeting the Ministry of Health's recommendations to ensure adequate nutrition and dietary diversity will reach 70% by 2025 and 90% by 2030.
Besides, the city strives to ensure that by 2025, 80% of pregnant women and mothers with children under two years of age receive nutrition counseling in the basic primary and preventive health care package and 100% by 2030.
Other essential tasks are controlling overweight and obesity; preventing chronic diseases; addressing micronutrient deficiencies in children, adolescents and women of childbearing age.
Dual nutrition problem
The municipal People's Committee statistics reported that the city has already met and exceeded all targets under the Vietnamese Government's National Nutrition Strategy for 2011-2020.

However, the city is still facing issues with nutrition, such as the increasing rate of overweight and obesity and the gap between urban and suburban areas.
The rate of overweight and obesity among school-aged children increased from 18.6% in 2017 to 22.7% in 2021.
Only 38.3% of adults practice physical activity at the recommended level in 2021; people's average salt intake is as high as 9 grams per day (in 2016). These are risk factors causing nutrition-related chronic non-communicable diseases.
Hence, the city faces a dual nutrition problem: the proportion of stunted children remains relatively high (11.8%), while overweight and obesity in both children and adults are increasing rapidly.
These problems must be solved synchronously in the future to reduce the disease burden and improve Hanoians' height, physique and intelligence./.