One Covid-19 relapse suspect tests negative
VGP - A local man suspected of having been re-infected after recovering from COVID-19 two months ago has tested negative for the virus, according to the Ministry of Health on November 16.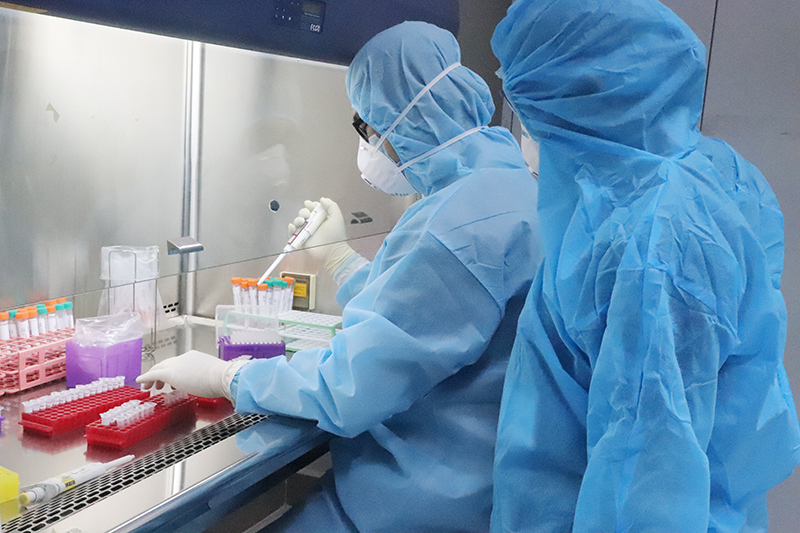 Illustration photo
According to the latest announcement by the ministry, the result of another PCR test of the man, coded as Patient No.1,032, who had previously tested re-positive for Covid-19 was negative.
The Central Hospital for Tropical Diseases and the Ha Noi's Centre for Disease Control also confirmed the test result.
Earlier, the 21-year-old man from Cau Giay district in Ha Noi returned from Russia as an overseas student on August 8 and was quarantined upon arrival.
The recovered Covid-19 patient stayed home for two more weeks, wearing a face mask when he had contact with his family and girlfriend during this period.
He resumed his study at the Ha Noi University after finishing the two-week home isolation.
On November 7, the young man developed a fever and went to Ha Noi Transport Hospital where he was diagnosed with a viral fever. He was then allowed to go home for self-care.
However, he went to the same hospital after developing a fever of 39 degrees Celsius and fatigue on November 14.
The infirmary took his sample for a real-time PCR test, the result of which came back positive for Covid-19 at the Vietnam National Children's Hospital in Ha Noi in the next day, almost two months after his discharge from hospital.
Soon after receiving the test result, the municipal Center for Disease Control conducted an investigation to identify those who had close contact with the student.
At least 25 people including three relatives, his girlfriend, 20 medical workers in the hospital and one resident in Dong Da district were exposed to the student. The Ha Noi CDC has been tracing further contact./.
By Kim Anh