No pets allowed at Hoan Kiem walking zone from May 27
May 24, 2022 3:38 PM GMT+7
VGP - Pets will not be allowed in the walking zone surrounding Ha Noi's Hoan Kiem Lake from May 27.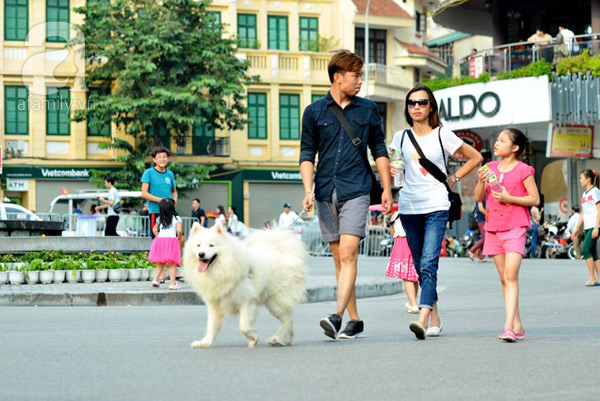 People will not be allowed to take their pets to the walking zone surrounding Hoan Kiem Lake from May 27, except when getting permission from authorities, according to the capital city's latest regulations on operation of walking zones.
In addition, organizations and individuals will not be allowed to park vehicles in the area, except for wheelchairs of people with disabilities and cars of officers on duty, such as for ensuring public order and security, fire-fighting and waste collection.
The ban is also applied to swimming and fishing in Hoan Kiem Lake.

Vendors are prohibited from the pedestrian areas.
People must get permission when using speakers, radios and drums on pedestrian streets around Hoan Kiem Lake.
Art performance shows in the walking areas must be reported to local authorities at least five days ahead.
Individuals and organizations doing business in the walking zone must be licensed and are allowed to trade products in line with trade, services and tourism plans approved by the local authorities.
Shops are required to announce service prices and are banned from inviting customers with insistence or overcharging them.
Previously, walking streets around Hoan Kiem Lake have been reopened since March 18 following a lengthy suspension due to the pandemic. The pedestrian area is open from 7pm on Friday until late Sunday every week./.