Nine policy orientations proposed for revised Capital Law
November 23, 2022 9:58 AM GMT+7
VGP - The local authorities of Ha Noi submitted nine major policy orientations for the revised Capital Law.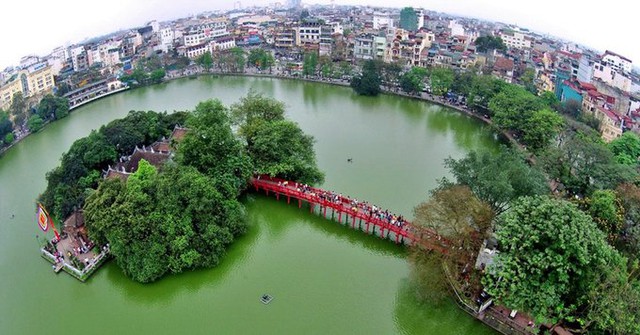 A conference was held jointly by the Ministry of Justice and the Ha Noi People's Committee on November 21, which discussed the implementation of the Capital Law over the past nine years.
The nine orientations include:
(i) streamlining local apparatus toward greater efficiency, modernization, and professionalismth, (ii) attracting a high-quality workforce for Ha Noi's development.
(iii) enhancing Ha Noi's finance-budget capabilities for development.
(iv) urban, technical, and transport infrastructure development,
(v) promoting modern agroecosystem, rural areas, and civilized farmers,
(vi) culture and education development,
(vii) unlocking science, technology, and innovation potential.
(viii) developing modern healthcare system and comprehensive and inclusive social welfare system,
(ix) promoting linkage within the Ha Noi Capital Zone to make it one of Viet Nam's major economic hubs with a rapid, dynamic, and green economy.
Review of the previous Capital Law
Director of the Ministry of Justice's General Affairs Department of Legislation Nguyen Hong Tuyen said the Capital Law, since its introduction in 2012, has endowed Ha Noi with a unique mechanism for development and reflects the capital's status as the country's political-administrative, economic, cultural and educational center.
The Capital Law has created a basis for Hanoi to ensure consistency in construction and urban development under the overall planning until 2030, with a vision to 2050," Tuyen said.
Over the years, the city's transport and technical infrastructure have seen a big transformation, along with considerable investments in developing modern and large urban residential areas.
Besides urbanization, Ha Noi has also focused on rural development; preserving and promoting cultural-historical heritage; raising people's living standards; improving efficiency in training – education, and staying atop the nation in terms of the number of educational institutions with quality.
Tuyen also highlighted the flexibility of the Capital Law that allows Ha Noi to increase budget revenue while simultaneously improving the business investment environment.
On behalf of the local authorities, Chairman of the Ha Noi People's Committee Tran Sy Thanh expressed his appreciation for the support of Government agencies for Ha Noi during the law-revising process.
The completion of the Law is essential for Ha Noi to remain the driving force for the Capital Zone, the Red River Delta, and realize its potential for sustainable and rapid development, Mr. Thanh said.