Nhon-Ha Noi Railway Station Metro Project begins testing phase
July 01, 2021 6:00 PM GMT+7
VGP - The dynamic testing phase of the Nhon-Ha Noi Railway Station line was implemented on July 1.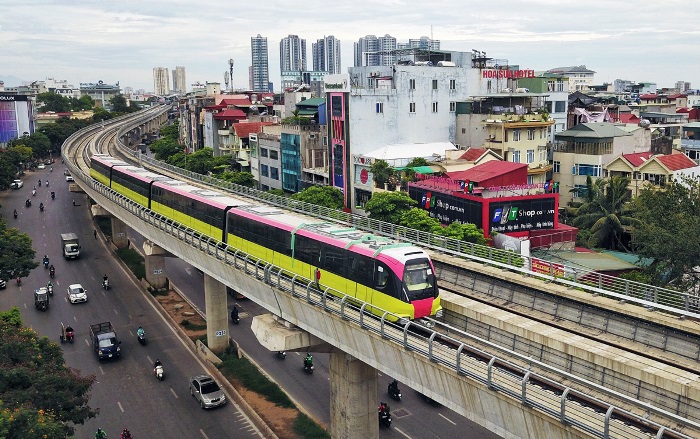 Illustration photo
The capital metro project will test the train fleet, telecommunications, signal and electrical systems.
The test route, which runs from Nhon to the S8 Station in Cầu Giấy District, will cover a distance of 8.5 kilometers.
Testing will be carried out to test the trains' functionality, the accuracy of the positioning system, telecommunication capacity and the stability of the electrical networks.
This is only the first phase, the trains are expected to go through another testing phase before they can be used.
The Ha Noi Metro Project's management board reported that by the end of June, the project was 72.8% complete, with the elevated section at 87.85%.
Construction of the fleet, depot equipment, signal system and electrical network was 80% complete with the project's telecommunication system installed and ready to go.
The project comprises 12.5 kilometers of railways with eight elevated stations and four underground.
As per schedule, the 8.5-kilometer route on elevated tracks will run in April, 2021 and the next 4-kilometer route will operate at the end of 2022.
Earlier, on January 25, the Nhon-Ha Noi Railway Station Metro project was opened to public. Each train designed with maximum speed of 80 kilometers an hour is 80-meter-long and has four carriages for 944 passengers. The trains are painted in light green, red and white, mimicking the colors of the dragon fruit, a specific fruit of Viet Nam.
The trains are fully equipped with air conditioner and ventilation systems, loudspeakers for announcements, surveillance cameras, standalone smoke and fire detectors, and LED lighting with auto-adjust brightness for underground route following the European standards./.
By Khanh Phuong