More than 27,000 businesses established in 11 months
December 12, 2022 2:15 PM GMT+7
VGP - There were 27.6 thousand newly established enterprises with registered capital of over VND312 trillion in the first 11 months this year, up 26 percent over the same period last year, according to Ha Noi Department of Planning and Investment.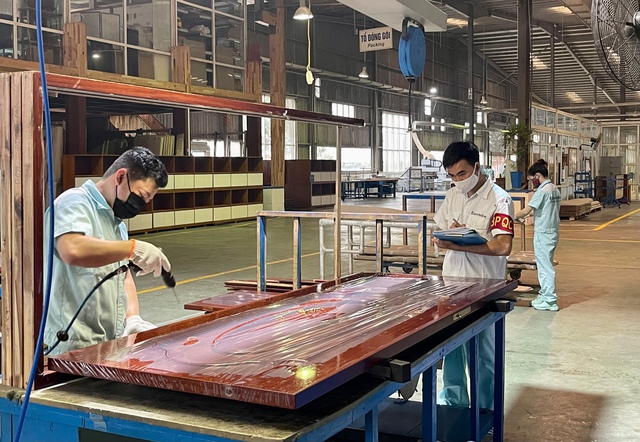 Over the reviewed period Ha Noi authorities carried out dissolution procedures for 3.2 thousand enterprises, up 4 percent, 15.8 thousand enterprises registered to suspend operations, up 41 percent, and 9.3 thousand enterprises resumed operation, up 0.2 percent.
In November alone, Ha Noi had more than 2.5 thousand newly registered enterprises, with a registered capital of VND27.8 trillion.
Ha Noi maintained 100 percent of online business registration documents; e-customs reached 100 percent; online tax declaration reached 98.4 percent; electronic tax payment reached 99.6 percent.
Notably, Ha Noi is one of 10 localities with the country's highest competitiveness index in 2021.
According to Mr Mac Quoc Anh, Vice President and General Secretary of the Ha Noi Association of Small and Medium Enterprises, the support of the capital government and associated administrative reform contributed to reducing business operating time and costs.
At "The Ceremony to honor Thang Long entrepreneurs and enterprises in 2022", Mr Tran Sy Thanh, Chairman of the Ha Noi People's Committee, promised the city government would to continue to accompany more powerfully and effectively with entrepreneurs and businesses in the capital.
In the context of accelerated economic recovery and development, the capital's business community has quickly seized the opportunities, made vital development steps, and actively participated in social security programs.
It is estimated that the community of 362,000 businesses has contributed more than 40 percent of the state budget to the city, creating jobs for more than 50 percent of the city's labor and providing new jobs for more than 200,000 people annually.