Monkeypox monitoring guidance issued
August 25, 2022 8:07 PM GMT+7
VGP - The Ha Noi Health Department has issued a dispatch on monitoring and prevention of monkeypox at the city's Noi Bai International Airport amidst the complicated evolution of the disease.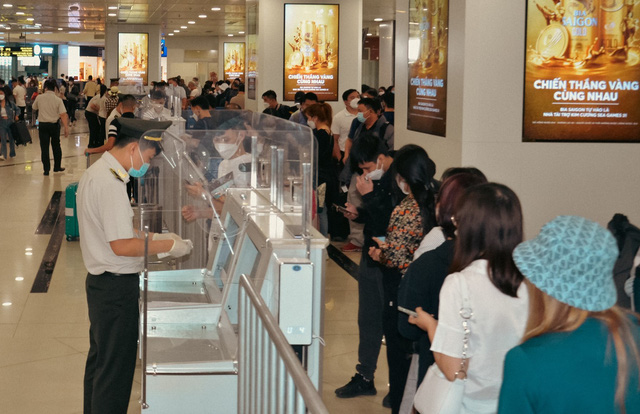 The Ha Noi Center for Disease Control (CDC Ha Noi) was urged to work with other relevant units to monitor and test, and prevent the monkeypox epidemic from being imported to the capital city, especially at Noi Bai Airport.
Inbound passengers will be transferred to medical facilities for diagnosis, treatment and self-monitor for 21 days after entry. This policy will also be applied to passengers coming from countries/regions with monkeypox.
The airport is suggested to set up a hotline to receive information and assist in handling the monkeypox.
People with suspected symptoms must be placed in temporary isolation for further testing and transferred to medical facilities for treatment or self-monitoring of their health for 21 days from the date of entry.
People who enter Ha Noi from countries or regions with cases of the disease are also required to self-monitor for 21 days, and those displaying symptoms such as a rash, headache, fever, chills, sore throat, malaise, fatigue or swollen lymph nodes should go to a medical facility immediately.
CDC Ha Noi is also required to closely monitor the situation of the monkeypox epidemic in the world, and continuously update the instructions for epidemic prevention and control.
Ha Noi's health sector also requested increased surveillance in the community and at health facilities to detect suspected cases.
As of August 23, Viet Nam has not recorded any case of monkeypox. Health officials have admitted that the country currently lacks sufficient testing capabilities to detect the disease./.