MoH asks to investigate mistaken inoculation for infants
VGP – The Ministry of Health has tasked the Ha Noi Health Department to rashly investigate why 18 infants were mistakenly given Pfizer Covid-19 vaccines on Wednesday.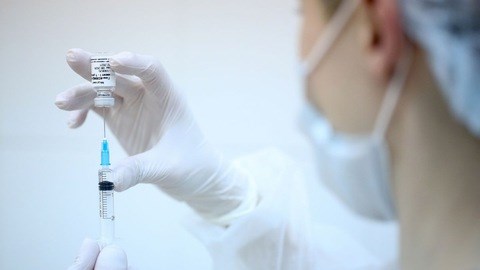 Illustration photo
The city Department of Health said the babies, from two to six months old, received the shots at the Yen Son Commune medical center in Quoc Oai District, and were transferred to the Saint Paul Hospital to be monitored.
They are in stable condition though some have fever and other common post-vaccination side effects.
On the evening of November 4, Minister of Health Nguyen Thanh Long visited the babies and asked leading health experts to continue supporting Ha Noi to monitor and take care of them.
The minister asked the Ha Noi Department of Health to review vaccination tasks as well as storage, transport and use of vaccines, particularly COVID-19 vaccines as regulated by the Ministry of Health.
He also ordered agencies to increase supervision to prevent similar cases in the future and strictly punish those involved in the case.
Pfizer/BioNTech COVID-19 vaccine has been recommended for children by the World Health Organization. It has been administered to the 12-17 age group in around 30 countries.
The US Food and Drug Administration (FDA) said the vaccine is suitable for the 5-11 age group.
So far, six localities in Viet Nam namely HCMC, Da Nang, Binh Duong, Kien Giang, Ninh Binh, and Quang Ninh have inoculated adolescents aged 12-18./.
By Khanh Phuong