Local authorities facilitate e-invoices
VGP – Ha Noi would create the most favorable ways for businesses and taxpayers to turn to e-invoicing and address their concerns during the process, said Chairman of the Ha Noi People's Committee Chu Ngoc Anh.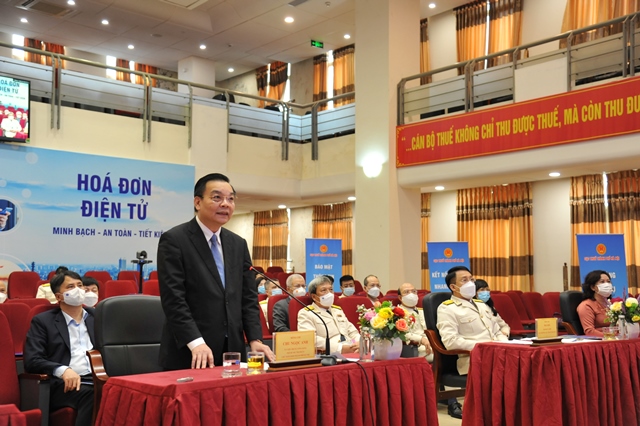 Chairman of the Hanoi People's Committee Chu Ngoc Anh at the launch
Chairman of the Ha Nnoi People's Committee Chu Ngoc Anh made the point at the launch of the pilot e-invoice management system on November 21 in which Ha Noi is among six localities joining the initiative.
Chairman Chu said that e-invoicing is one of the key steps towards the modernization of tax management that would directly impact the business environment and national competitiveness.
The city has set up a Steering Committee and a task force specialized in promoting the electronic billing to meet the implementation schedule set by the Ministry of Finance.
E-invoices would be implemented into two phases, with the first phase to be implemented in six provinces/cities of Ha Noi, Ho Chi Minh City, Hai Phong, Quang Ninh, Phu Tho and Binh Dinh from November 2021. The second phase is set to start in the remaining 57 localities later.
The goal is to have 100% of businesses in Viet Nam use e-invoices until June 30, 2022./.
By Khanh Phuong