Joining hands to build food safety models
December 09, 2022 2:38 PM GMT+7
VGP - The Ha Noi Women's Union has coordinated with the Departments and sectors to promote communication activities and mobilize cadres and people to implement food safety and hygiene with appropriate models.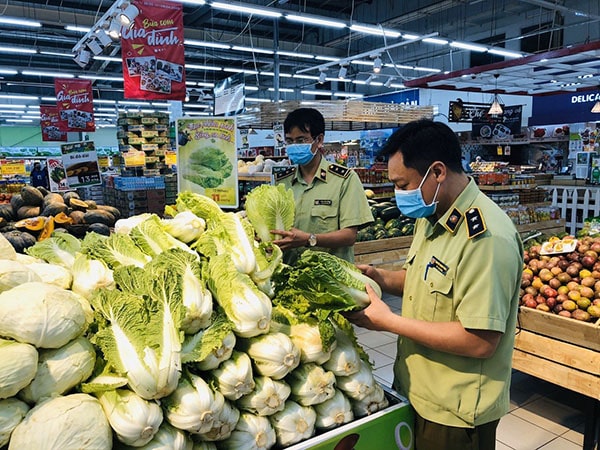 Through building the movement "five no, three clean" at all levels, the Ha Noi Women's Union has made many models in which women were in charge of food safety production, processing and business, with more than 1,600 women's associations implementing behavioral change in food safety.
Specifically, to bring authentic, safe products, Ms Nguyen Thi Duyen built a Gen Xanh organic vegetable farm in Hiep Thuan commune, Phuc Tho district, with an area of more than 2 hectares.
The farm produced according to nature without using chemical fertilizers and pesticides and took more effort and costs. However, the products were well received by consumers and gradually expanded the product's consumption market.
Similarly, Ms Le Thi Thu, Chairwoman of the Women's Union of Phuc Tho district, said that the Union had built 103 large-scale farming and livestock economic models for high economic efficiency. The Union also created more than 30 production women's associations to ensure food safety and hygiene.
Notably, the Ha Noi Women's Union promoted propaganda to thousands of food producers and traders, ensuring society's health and building models of food-safe streets and living markets by women.
Ms Le Thi Thien Huong, Vice President of the Ha Noi Women's Union, said that since 2017, the Union had directed its affiliated units to build 1,600 women's associations to change their behavior in food safety, attracting more than 57,400 members and women producing and trading food to participate.
In the coming time, the Union will strengthen supervision and propaganda to raise public awareness and mobilize women to ensure food safety and hygiene./.