HN to set up more than 500 makeshift medical stations
VGP – Ha Noi has made a plan to set up 508 makeshift medical stations in densely populated areas, industrial parks, and export processing zones, according to Deputy Director of the Hanoi Department of Health Tran Van Chung.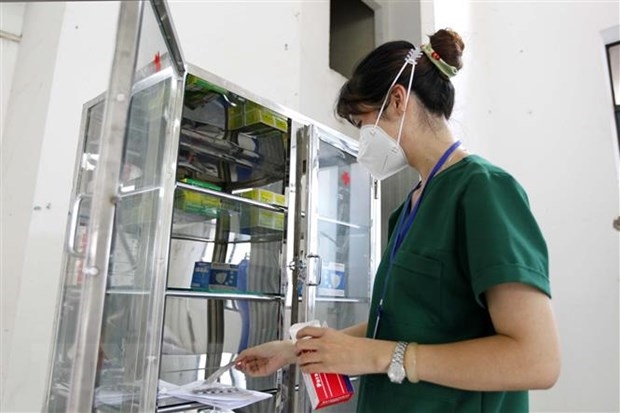 Illustration photo
The move aims to give health care services to Covid-19 patients, contributing to easing overload in concentrated treatment facilities and hospitals.
Over the past days, districts have started setting up makeshift medical stations and held drills on Covid-19 response in anticipation of a pandemic outbreak.
The rehearsals took place successfully, showing Ha Noi's preparedness for emergencies.
Makeshift medical stations will be located at gymnasiums, communal houses, office buildings of the local people's committees, private clinics, and so on and will operate 24/7. Each makeshift station needs to have at least five separate rooms to admit some 100 Covid-19 patients.
In accordance with the guidance of the Ministry of Health, makeshift medical stations provide primary health care for people in the area while giving treatment to people infected with the Covid-19 virus in the community and families.
Earlier, Tran Dac Phu, a senior advisor at the Public Health Emergency Operations Center, said that the capital city's pandemic prevention measures during the four periods of social distancing were correct and the capital city has succeeded in controlling the disease.
The city has a very effective system to track and trace infections and outbreaks as well as the efficient operation of the grassroots health workers, community-based Covid-19 prevention teams and checkpoints, and especially the awareness and unity of local residents in abiding by the city's pandemic prevention and control measures./.
By Kim Loan