HN to pilot home quarantine for Covid patient-contacted cases
VGP – All ten wards in Nam Tu Liem District have permitted people coming in close contact with COVID-19 patients (known as F1) to be quarantined at their places of residence once they satisfy quarantine regulations.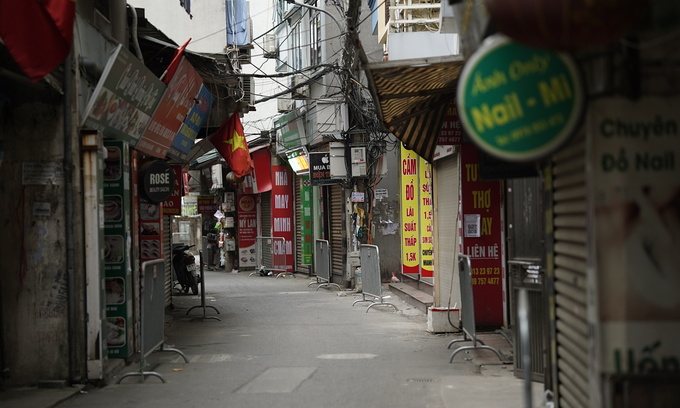 A street in Ha Noi's Phu Do Ward sees numerous Covid-19 barricades due to the presence of Covid-19 infections, November 2021. Photo by VnExpress/Pham Chieu
The pandemic has evolved complicatedly in Ha Noi over the past ten days with an average of over 100 new infections reported daily including over 30% of community cases.
So far, all F1 cases who are the elderly, people with chronic diseases, pregnant women, and children are allowed to enjoy home quarantine. However, home-quarantined persons must meet conditions such as having separated rooms and toilets, cargivers, and garbage collection in line with regulations.
Deputy Director of the Ha Noi Center for Disease Control (CDC) Khong Minh Tuan said that dispite disease outbreaks, Ha Noi will no longer impose large-scale social distancing rules but zone off affected areas.
The city intended to set up 508 mobile medical stations including 20 ones at industrial and processing zones.
Director of the Ha Noi Health Department Tran Thi Nhi Ha reported that the city has already devised a plan to receive and treat 22,100 COVID-19 patients with asymptomatic and mild symptoms.
In addition, 2,640 beds at eight hospitals and two centralized centers have been prepared for serious COVID-19 patients. A centralized oxygen system at 25 hospitals with 3,200 slots have been put in place./.
By Khanh Phuong