HN pilots online bus ticket registration
August 11, 2016 3:21 PM GMT+7
VGP – The Ha Noi Transport and Services Company (Transerco) officially launched online ticket registration and purchase services for monthly bus commuters in the capital city on August 10 at website Timbus.vn.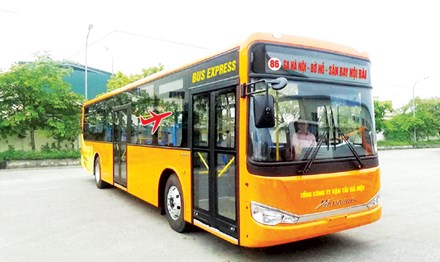 Illustration photo
Transerco hoped to diversify its selling channels and create favorable ways for commuters to access the public mean of transport at low costs and less time.
During a three-month trial, the company will support customers on photo printing for ticket registration.
It targets to potential customers, like pupils, students, public staff, and workers.
In addition, Transerco perfected its software "bus routes" with over 70,000 mobile subscribers and piloted free-WiFi coverage at two bus lines (No. 10 and No. 11)./.
By Kim Anh