HN expects to daily see 1,000 positive cases of SARS-CoV-2
VGP – Ha Noi expects to see a sharp increase in new SARS-CoV-2 infections, even 1,000 cases a day, in the coming time, said Director of the Ha Noi Department of Health Tran Thi Nhi Ha.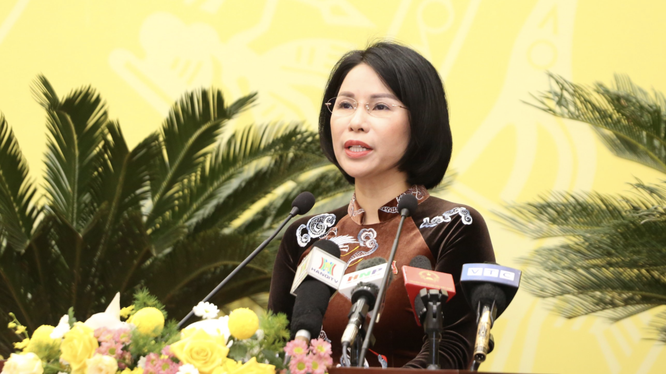 Director of the Ha Noi Department of Health Tran Thi Nhi Ha
The Director made that assessment when taking part in a question and answer session of the Ha Noi People's Council on pandemic control in 2021 and orientations in the coming time on December 9.
Since October 11, the city has witnessed a rise in new community infections. On December 6, 774 new cases of SARS-CoV-2 were confirmed.
She said that the city has already prepared a scenario for dealing with 100,000 infections. Specifically, patients with mild symptoms will be treated at their places of residence. The city is capable of handling 22,000 patients at clinics sites, and 7,000 patients at districts, while hospitals will take care of 8,000 critically ill patients.
The Director recommended hospitals not receive patients with mild symptoms in a bid to avoid overloading.
So far, the city has stockpiled adequate treatment drugs for patients at home and mobile medical facilities.The local medical sector has reviewed 2.1 million households of which 805,000 ones are qualified for home quarantine.
At present, 21,000 people who had direct contacts with COVID-19 patients (called F1) and 150 COVID-19 patients are undergoing home supervision and treatment./.
By Kim Loan