Ha Noi to build international-class floating Opera House
July 28, 2022 9:36 AM GMT+7
VGP – The People's Committee of Tay Ho district is planning to build an international-class floating Opera House at Dam Tri Lake, close to West Lake, making it a highlight in Quang An Peninsula in Tay Ho District, Ha Noi.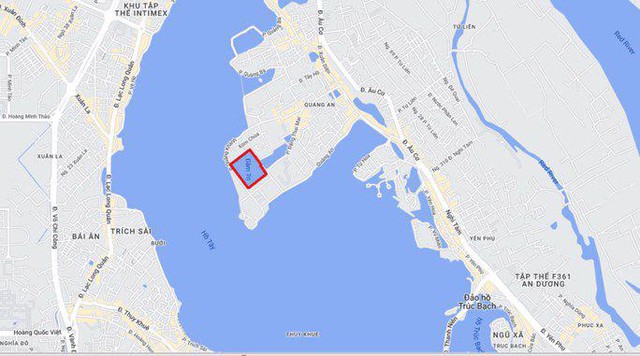 The house will not only preserve cultural values that have survived over time in the capital city but also build an advanced culture, approaching the quintessential values of the world.
It will be likely built in The Opera House, designed as a hub of cultural activities of the capital city, is part of the 1/500 planning project of Quang An Peninsula that has sparked a public opinion controversy after it was introduced to the public recently.
According to local authorities, the scale of the planning area is 45ha, affecting about 3,500 local residents, mainly in Quang An and Tu Lien wards.
The boundary scope of the 1/500 detailed planning includes the Northeast borders on Xuan Dieu Street, the Northwest on the land area along Dang Thai Mai Road and adjacent to Thuy Su Lake, the Southwest faces the West Lake, and the Southeast borders Tay Ho villa area.
The main objectives of the project are to build trade and services centers and hotels for tourism and connect urban underground spaces, and underground car parks with the general infrastructure network across the city, in addition to upgrading the traffic infrastructure system and protecting the ecological environment in the West Lake and surrounding areas.
The question now is if the Opera House is really necessary for Ha Noi in its renovation process in the modern era.
Under the project, the Opera House will be built with funds from various sources, including private businesses. The design, construction, and operation process will be closely supervised.
Earlier, Ha Noi is home to an Opera House built by the French more than 100 years ago, where some national events are organized.
However, with a capacity of only nearly 900 people, this theater fails to meet the increasing demand and is so small to organize large-scale international music festivals, which need large space and modern sound equipment.
Experts have said that due to a lack of large space, the capital city has missed many opportunities to organize international-level events to affirm its position and stature as the capital city of Viet Nam./.