Ha Noi eyes enhanced cooperation with countries worldwide
VGP – With the goal of becoming a globally connected and competitive city and a hub for innovation in the region and the world by 2045, Ha Noi has determined foreign affairs as one of its important tasks .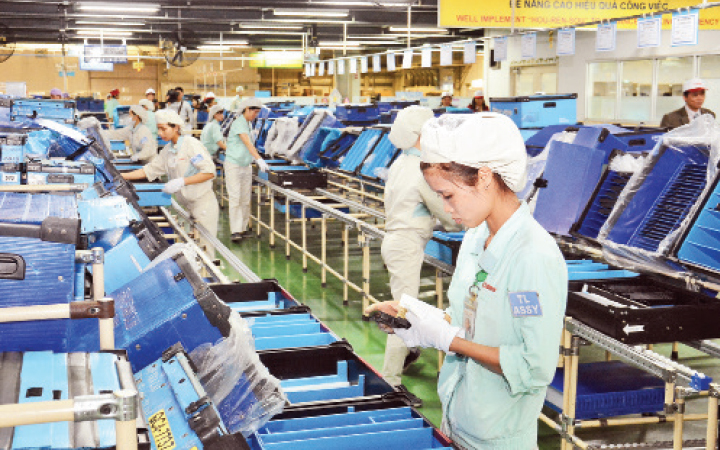 Illustration photo
Foreign affairs have contributed positively to the capital's development achievements over the past years, especially in the areas of economic cooperation, culture, trade, investment and tourism.
Up to now, Ha Noi has fostered cooperation with more than 100 capitals, cities, countries and territories around the globe, and has been a member of many prestigious international organizations worldwide.
Specifically, Ha Noi has signed cooperation agreements with 61 capitals and cities of countries.
Important agencies of the Vietnamese Government, as well as diplomatic missions, embassies and international organizations, are all based in Ha Noi providing investors with the best liaison network to share and exchange experience.
So far since 2016, the city has attracted US$25 billion worth of FDI capital, and led the country regarding FDI attraction in 2018 and 2019. A total of 97 countries and territories have now been investing in Ha Noi.
Annually, foreign-invested enterprises contribute about 16% of the city's GDP.
In terms of trade, Ha Noi posted an average annual export growth rate of 10.6% in the period of 2016-2019.
For tourism development, the Vietnamese capital has been gradually becoming an attractive destination to tourists with more than 3,000 accommodation establishments and facilities of international standards at reasonable costs.
In 2019, Ha Noi welcomed nearly 29 million arrivals of visitors, with international arrivals surging by 17% year-on-year to 7.1 million.
The cultural diplomacy and people-to-people diplomacy have also been vibrantly implemented in various forms and with diverse partners, through many cultural events and festivals, contributing to advertising Viet Nam's cultural identity to the world and introducing other countries' cultural quintessence to Hanoi citizens and international friends.
Secretary of the Ha Noi Party Committee Vuong Dinh Hue said that the 17th Congress of the municipal Party Committee has set out general goals until 2025, orientations to 2030 and a vision for the capital's development until 2045.
Accordingly, Ha Noi will strive to become a globally connected and competitive city and a hub for innovation in the region and the world by 2045.
Therefore, foreign affairs will be among the important tasks to be strongly implemented.
The city wishes to continue receiving ideas and comments from ambassadors, consuls-general and heads of Vietnamese representative offices abroad, while standing ready to organize foreign affairs activities and host cultural and trade exchanges of regional and international levels./.
By Vien Nhu