Ha Noi completes 25 essential public services in 2022
January 06, 2023 9:20 PM GMT+7
VGP - Ha Noi has implemented 24/25 essential public services (reaching 96 percent), ensuring the completion of 25/25 essential public services in 2022 after one year of implementing the Government's Project 06.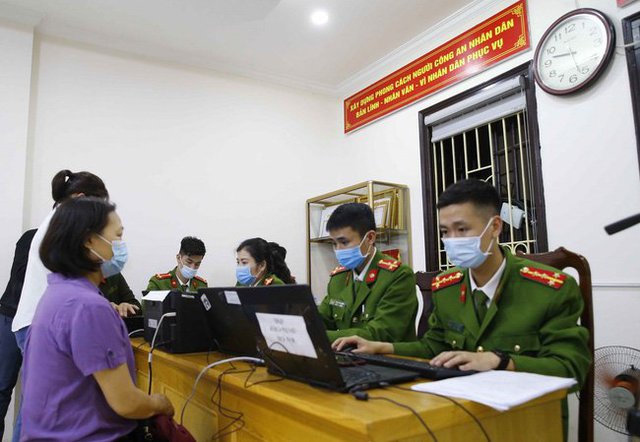 Regarding the implementation of two groups of inter-connected administrative procedures, the city has received the rate of 37.1 percent of consecutive births/totals (3,067/9,653) and 10.1 percent of connected death/total (total) 291/2.858).
Ha Noi has cleaned data and exploited utilities from the national population database: 6,018,769 citizen identification cards and 4,026,354 electronic identification documents, reaching 64.7 percent; activated 15,121 level 1 identifiers and 528,785 level 2 identifiers.
The city has also piloted reviewing, comparing and updating civil status data with the national population database; identifying homogenous/inhomogeneous data; evaluating and preparing for expansion; forming and building a centralized data warehouse for directing, operating and online DVCs.
However, people's participation in utilities provided by state administrative agencies, especially electronic administrative procedures, is still limited and not commensurate with the number of citizens who can perform good public services in the network environment.
The reason is that the quality of online public services is still not high, and specialized legal regulations have not been adjusted in time, causing "discomfort" for users when performing online public services.
Notably, one of the barriers preventing people from using online public services is the limited availability and use of assistive technology devices and services on the Internet.
Based on identifying the causes and experiences from 2016 when Ha Noi deployed online public services, the city has focused on defining goals with the motto "People know - People use - People propagate".
Ha Noi focuses on grassroots communication, "hands-on" guidance, and the above solution. In the coming time, Ha Noi will continue to improve online public services with commensurate quality and convenient and simple processes./.