European-Vietnamese Documentary Film Festival held
October 09, 2020 9:00 AM GMT+7
VGP - The 11th European-Vietnamese Documentary Film Festival is running in Ha N oi .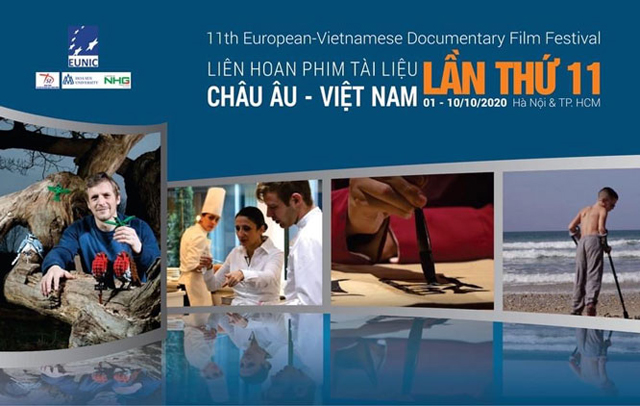 Illustration photo
The festival was held with the aim of boosting cultural exchanges between Viet Nam and European countries.
Those who attend the event give the chance to learn more about a wide variety of different countries, people, and cultures through viewing documentaries.
The festival brings together documentaries from 11 countries, namely Austria, Belgium (Wallonia-Brussels), France, Italy, Germany, Israel, Spain, Switzerland, the Czech Republic, the UK and Viet Nam.
Most notably, some of the entries to be shown had previously won awards at other international film festivals.
Viet Nam sent 12 documentary films to the festival, of which 10 are produced by Central Documentary and Scientific Films and another two by independent filmmakers. Typical films are "Hoi An - The Taciturn Street", "Doctor Hoang Thuy Nguyen, Viet Nam's Leading Bacteriologist and Vaccineologist", "Voyage of Vietnamese Calligraphy", "Echo of the Ho Khoan Melody".
The ten international entries of the festival come from the other participating countries. Two films will be screened each evening, one from Viet Nam and the other from Europe.
The films are shown free of charge at 7pm untill October 10./.
By Vien Nhu