Developing strong Ha Noi Logistics industry
February 26, 2023 2:17 PM GMT+7
VGP - Logistics enterprises need to promote dynamism and creativity as well as build immediate and long-term solutions for the Ha Noi Logistics industry to thrive, making the most of the opportunities of international economic integration.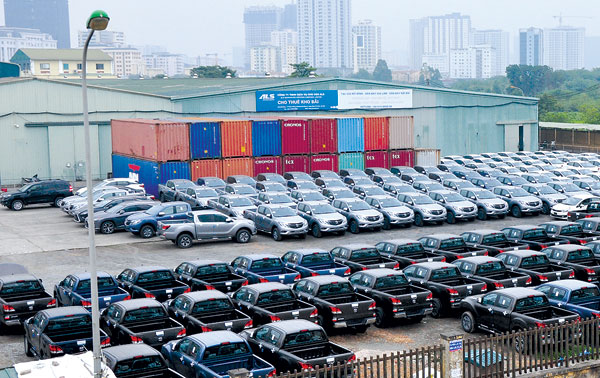 In Ha Noi, logistics services account for about 10 percent to 15 percent of the GDP. The development of logistics services helps the business production and operation of other services to be guaranteed in terms of time and quality.
There are about 25,000 enterprises registered for logistics activities in Ha Noi. Private enterprises account for 80 percent of these but only meet about 25 percent of the market demand because most are small in scale and limited in Capital, technology and human resources.
Despite significant development, business conditions still have many "bottlenecks", especially in logistics infrastructure. Specifically, the system of warehouses and yards in Ha Noi is still small, not even lacking links and expertise.
According to Plan No. 81/KH-UBND on developing logistics services in Ha Noi in 2022, the goal is to develop logistics activities to promote production, traditional trade, international trade and e-commerce.
Additionally, the city needs to develop logistics infrastructure synchronously with transport infrastructure, trade and service infrastructure, promoting logistics service enterprises to supply service chains at level 3 and level 4, going to level 5.
With those goals, Ha Noi has implemented policies and practical activities to promote logistics development. The Ha Noi Department of Industry and Trade presides over the research and implementation of a "Development plan for the trade industry and logistics infrastructure system in the capital in 2021-2030, with a vision to 2050".
Additionally, the Capital's logistics enterprises need to actively link with each other and with manufacturing and exporting enterprises; enhance digital transformation; invest in human resource development; gradually reduce costs and increase competitiveness.
Regarding the investment environment, the city needs to publish a list of projects calling for investment in logistics, a list of projects that have been granted investment guidelines and the implementation progress of ongoing logistics projects./.