COVID-19 infections decline
VGP - The number of daily counts of COVID-19 infections in Viet Nam has dramatically declined from 103,000 to less than 91,000 from March 29-31.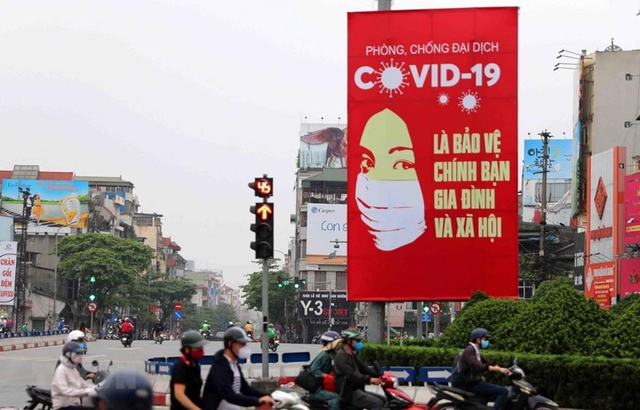 Ha Noi, the country's coronavirus hotspot, has surpassed the COVID-19 pandemic peak, recording over 8,000 new cases per day over the past two days, much lower than the average of 17,000 over the past week.
The number of critically ill patients has dropped sharply. Omicron has become the dominant variant in the country with infected people having fewer serious symptoms, said Dr. Pham Van Phuc, Deputy Head of the Intensive Care Department at the Central Hospital for Tropical Diseases.
At the moment, Viet Nam can live safely with the virus, he said.
A large number of domestic experts shared the view that COVID-19 can be considered as an endemic disease, when the Omicron variant prevails and the disease progression is not much.
However, they pointed out that there is still a possibility that people infected with the Delta variant or those infected with the Omicron strain can still be re-infected with this same strain but with other sub-variants.
At a cabinet meeting in early March, Prime Minister Pham Minh Chinh said that Viet Nam will take steps to 'normalize' the COVID-19 pandemic and treat it as an endemic disease.
Viet Nam has officially reopened international border since March 15, three months earlier than previously planned.