Capital to stockpile $1.7-billion goods for upcoming Tet holidays
VGP – Ha Noi plans to stockpile commodities worth VND39 trillion (US$1.7 billion) to meet local demands for the upcoming Tet (Lunar New Year) holidays, according to the municipal Department of Industry and Trade.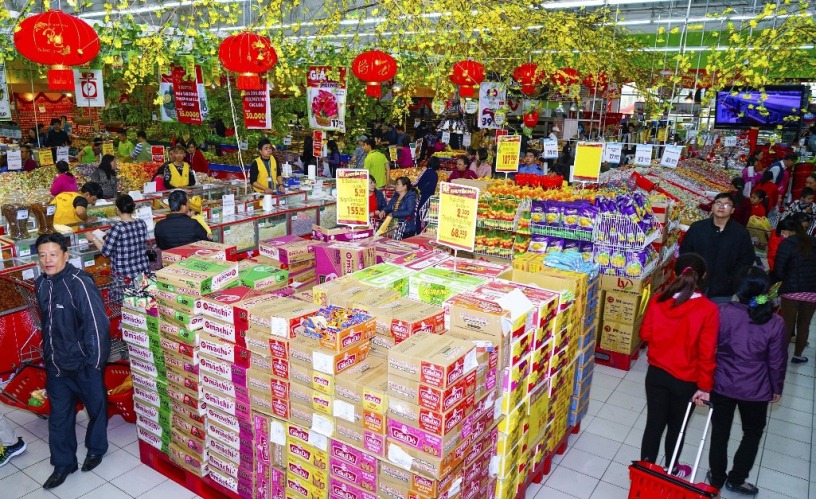 Illustration photo
Under the plan, the local authorities and retailers in Ha Noi would boost their inventories of basic necessities, including rice, beef, pork, chicken, seafood, egg, processed food, vegetables, and fruits.
The department also expects a surge in demand for electronic products, clothes, as well as medical supplies for the Covid-19 prevention efforts such as hand sanitizer or face masks.
As of present, Ha Noi has a total of 28 shopping malls, 123 supermarkets, 449 wet markets, 1,800 convenience stores, and thousands of grocery stores.
The uncertainties surrounding the Covid-19 pandemic means retailers should draft backup plans for operation in line with the evolution of the pandemic situation along with efforts to provide sufficient basic necessities for the locals during the year-end festive periods, said Acting Director of the municipal Department of Industry and Trade Tran Thi Phuong Lan.
In case of Covid-19 outbreak, localities in Ha Noi could utilize 2,500 designated locations across the city as the storage or mobile retailing points, while stores selling non-essential goods would be renovated to provide basic necessities./.
By Kim Loan