Capital suspends festivals and pedestrian streets for fears of COVID-19 spread
VGP - Ha Noi authorities have decided to postpone all festivals and pedestrian streets before the National Unification Day and May Day as grave threats of another COVID-19 outbreak emerge.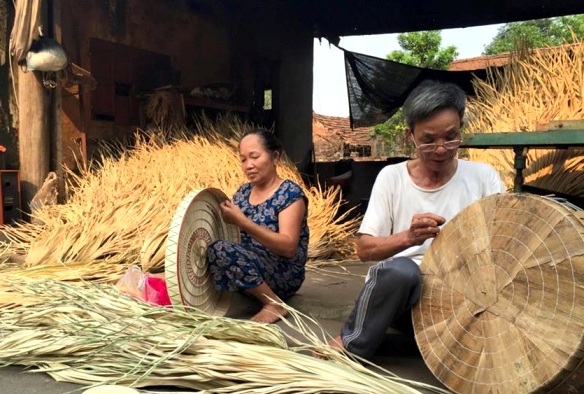 Pedestrian streets around the Sword Lake are closed during the national holidays (Reunification Day and May Day) Illustration photo
The decision was made in an Official Letter on COVID-19 prevention guidance in the capital issued by the municipal Party Committee on April 28.
The city is coping with the risk of another COVID-19 outbreak from the outside. Hence, the city decided to tighten its control over festivals and cultural activities that may draw large gatherings during the upcoming national holidays.
The Ha Noi Party Committee said the city will activate its entire anti-pandemic system, drastically inspect the implementation of COVID-19 pandemic prevention and control measures in localities.
Specifically, the Official Letter also requested Ha Noi cancel festivals and pedestrianizing streets on the weekends and suspend all activities with large gatherings.
In case conferences or events must be held, there should be suitable scenarios and measures against the COVID-19 pandemic.
If infected cases are found, the city must apply measures to trace, isolate and prevent the pandemic from spreading on a large scale.
So far, the city has gone about 70 days without any locally-transmitted cases. However, the city is expected to handle an influx of visitors during the upcoming holidays. Hence, the pandemic preventing the measures must be more strictly enforced.
Previously, in a meeting organized by Steering Committee on pandemic control and prevention on April 26, Vice Chairman of the municipal People's Committee Ngo Van Quy asked relevant units and departments to keep seriously enforcing anti-pandemic measures and be prepared for the possible spread of the Covid-19 pandemic.
The committee will also enhance inspection to find out returnees from pandemic affected areas, who are evading medical declaration and people violated the city's disease prevention regulations.
Besides, Ha Noi will have to enforce disease prevention and control measures while fulfilling socio-economic development targets.
The 5K message of the Ministry of Health must be strictly obeyed in conjunction with COVID-19 vaccination. Wearing facemask in public places, at events, conferences and on public transportation is mandatory.
Earlier, the city also decided to cancel firework displays on the Reunification Day for fears of COVID-19 resurgence./.
By Khanh Phuong