Capital resumes motorbike taxi services after six-month hiatus
February 16, 2022 10:03 AM GMT+7
VGP - VGP – The local authorities of Ha Noi has allowed technology-based motorbike taxi services to resume operations, according to the Ha Noi Department of Transport.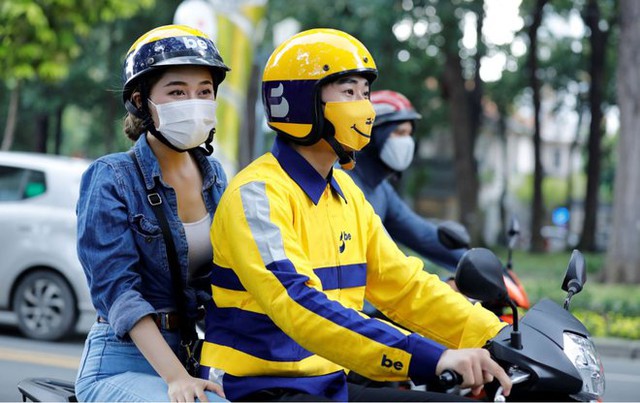 Apps like GrabBike, GoBike and BeeBike have started to notify users of the move, with a lot of promotions to regain customers.
All drivers must be fully vaccinated and abide by basic coronavirus prevention measures to prevent infection.
Services must compile a list of drivers' names, vehicles and their activities, and send it to the department for monitoring and management.
Earlier, ride-hailing services were suspended since July 2021due to fears of Covid-19 concerns.
The capital has allowed car ride-hailing services, buses and taxis to resume operations starting October 2021.
All cinemas, theaters, entertainment centers and art performance venues were allowed to operate from February 10 after nine-month closure to curb the surge in novel coronavirus infections.
So far, most businesses and services have resumed in the capital city, except for bars, karaoke and massage parlors, and dance clubs.
Ha Noi has been topping the national Covid-19 patient count for around a month, recording around 3,000 cases every day. However, given its high vaccination rate and the capacity of the healthcare system, it has been rated as green zone or low coronavirus risk./.