Capital projects over 3% GRDP growth in 2021
VGP - The Capital is determined to put the setbacks behind and aim for the high growth of up to 7.34% in the final quarter, eventually leading to an economic expansion of over 3% in 2021.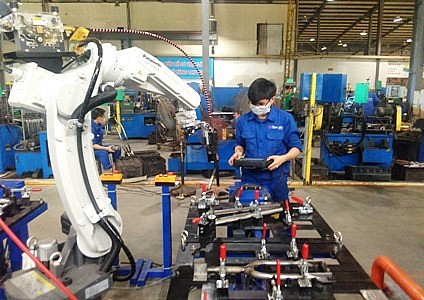 Illustration photo
The local authorities introduced three growth scenarios in Plan 246/KH-UBND an economic recovery plan for flexible and safe adaptation to the pandemic in the fourth quarter of 2021, 2022, and 2023.
In a baseline case, Ha Noi's GRDP could grow in a range of 5.09-7.37%, which would put the overall growth around 2.35-3%.
A less optimistic one, however, would see Ha Noi's economy expands by less than 5.09% in the fourth quarter, and below 2.35% for the whole year.
In the remainder of the year, the city will pursue the twin goal of both containing the pandemic and boosting growth, along with safe reopening the economy in phases and based on safety measures of a level higher than that of the country.
Meanwhile, Hanoi is expected to promote economic fields of high potential in the post-pandemic period with a focus on innovation, digital transformation for sustainable development.
Hanoi also gives priority to enhancing healthcare capability and frequently updating businesses and the public on anti-Covid-19 measures to avoid disruption to economic activities and ensure public safety.
With tourism staying central in economic recovery, Hanoi is expected to resume cultural, sports, and entertainment activities, while putting in place measures to receive foreign tourists once the borders are reopened.
The city targets to attract US$4 billion in FDI per year by improving the business environment and meeting foreign investors' demands.
By Kim Anh