Capital plans to jab adolescents aged 12-17
VGP – Ha Noi has set a goal to have 95% of teenagers aged 12-17 fully vaccinated by late Q1, 2022.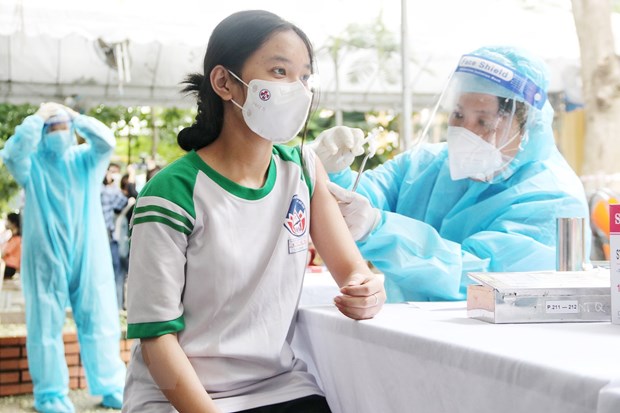 Illustration photo
The Ha Noi municipal People's Committee has recently issued a plan on vaccination for adolescents of the 12-17 age group in 2021 and 2022.
As scheduled, the eligible population will be vaccinated (including those go to school or not) in line with recommendations of vaccine manufacturers and the Ministry of Health.
The plan will be implemented in line with the rate of vaccine allocation.
Ha Noi's health authorities have prepared both facilities and manpower for the vaccination of some 680,000 - 840,000 children aged between 12 and 17 from November, according to Deputy Director of the municipal Center for Disease Control (CDC) Khong Minh Tuan.
Ha Noi has built two scenarios for the children vaccination, including inoculation at school once they are totally back to school and in the community if the Covid-19 situation gets worse.
The vaccination campaign for children is scheduled to take place nationwide from November which is said to be very necessary for children to return to school.
As of October 31, Ho Chi Minh City, Binh Duong, and Ninh Binh had begun vaccinating kids against COVID-19.
By Kim Loan