Capital pilots smart road signs for remote alert
February 20, 2023 3:30 PM GMT+7
VGP - Ha Noi has piloted installing smart road signs for remote alerts and vehicle detection, helping drivers choose appropriate travel plans and improve traffic conditions, according to the municipal Department of Transport.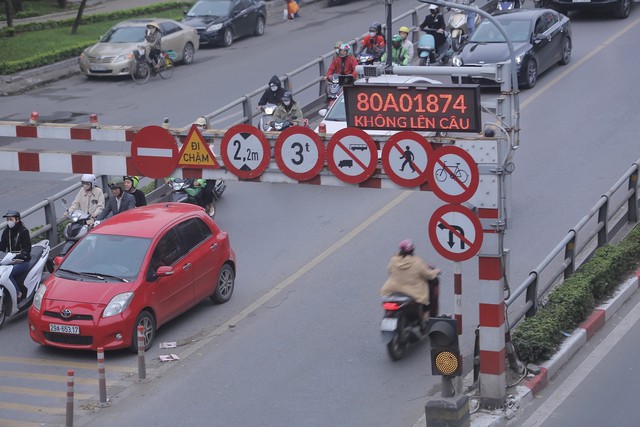 The Thai Ha-Chua Boc flyover is the first to have an intelligent traffic signal system installed. The system will remotely warn vehicles exceeding the clearance of 2.2 meters by displaying their license plate so that they can choose another suitable route as soon as possible.
Smart signals use an artificial intelligence (AI) application to analyze and process images. The pilot of the smart signal system has reduced the number of vehicles breaking the traffic law.
The solution is expected to be rolled out to other parts of the capital city to improve Ha Noi's traffic conditions.
The pilot scheme increases traffic throughput at intersections and allows the traffic to flow through the city, lowering overall travel time as well as noise and air pollution.
These improvements in traffic conditions will foster discipline, enhance road safety, and ultimately improve the quality of life for city residents.
Last year, the city reduced traffic jams in 8 out of 35 highly congested areas during rush hour and 20 out of 26 traffic accident "black spots", helping to ensure road safety for local residents.
Under the city's transport master plan for 2030 with a vision to 2050 approved by the Prime Minister, the proportion of road surface should be 20-26 percent and public passenger transport should cover 50-55 percent of the demand./.