Capital considers changing COVID-19 prevention strategy
March 03, 2022 11:08 AM GMT+7
VGP - Ha Noi is considering changing COVID-19 prevention strategy in response to increasing number of hospitalization and critically ill patients, said Tran Thi Nhi Ha, Director of the municipal Department of Health (DoH).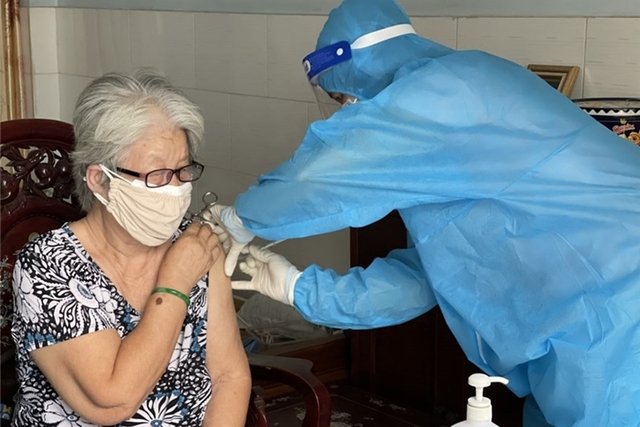 The Ministry of Health reported that by late February 16, Ha Noi housed 126,000 active cases including 97% of mild or asymptomatic patients and the rest of 3% of serious patients or 4,000 hospitalizations.
Specifically, over 3,500 patients are treated at local hospitals and 300 others were admitted to the National Hospital of tropical diseases and the Ha Noi Medical University.
Of the 4,000 hospitalizations, 2,500 patients suffered from medium illnesses, up 30% in comparison with last week. Nearly 700 other cases are critically ill patients (up 18%). Over 600 patients required oxygen support, up 18%. About 44 others were put on ventilators, up 13%.
The Ha Noi Health Department reported that the city daily reported 15 fatalities who are unvaccinated elderly people with underlying conditions.
So far, over 99.5% of population aged 12 and over have received full doses. Meanwhile, nearly 55% of the adult population has been given booster shots.
The city will review the list of vulnerable people including over 50-year-old unvaccinated people with chronic diseases to conduct house-to-house vaccination.
In addition, it will need to prepare plans and the change disease prevention strategy in accordance with case spikes, the Director underlined.