Administration of fourth dose of COVID-19 vaccines scheduled this week
June 07, 2022 4:16 PM GMT+7
VGP - Ha Noi planned to administer the fourth dose of COVID-19 vaccines to vulnerable adults or those with high risk of exposure to the novel coronavirus, starting this week, the municipal Department of Health said on June 7.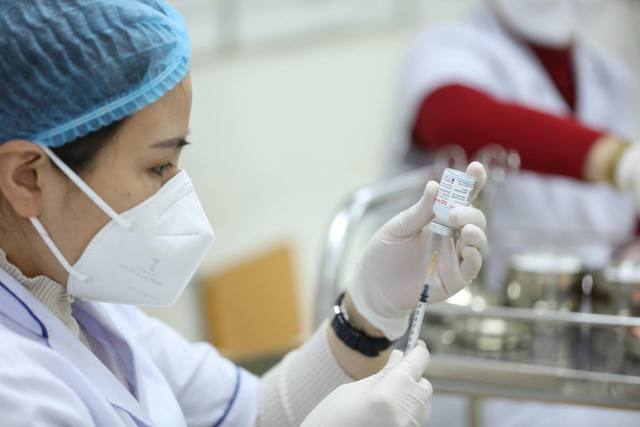 The department reported that more than 230,000 doses is available to administer to eligible residents aged 50 and above, those aged over 18 who are diagnosed to be moderately or severely immune compromised, or those with high-risk jobs such as healthcare personnel and factory workers.
The capital city targets to vaccinate 95 percent of the people in the aforementioned groups this time, the department said, adding that the vaccines to be used will be Pfizer, Moderna, and AstraZeneca.
So far, Ha Noi is among 11 localities with over 80 percent of its population having received the third COVID-19 vaccine shots, though the vaccination rate among children aged 5-11 is low.
Persuading people to get vaccinated
The Director of the Ha Noi Department of Health Tran Thi Nhi Ha was quoted by the Ha Noi Times as saying that vaccination was slowing down citywide as many people don't want to get vaccinated for the third or fourth time.
These people attributed previous COVID-19 contractions to their reluctance to getting a booster shot.
Many parents haven't agreed to get their children aged 5-11 vaccinated, with the vaccination rate in this age group standing at just around 50%.
The COVID-19 situation in the world is still complex. There's no telling when a new variant would show up and trigger new outbreaks.
"Without the protection of vaccines, that would be dangerous," Ms. Ha said.
She requested the local authorities continue persuading people to get vaccinated./.