Action program for collective economy approved
February 28, 2023 2:15 PM GMT+7
VGP - The Ha Noi Party Committee has adopted an action program on the innovation, development, and improvement of the efficiency of the collective economy.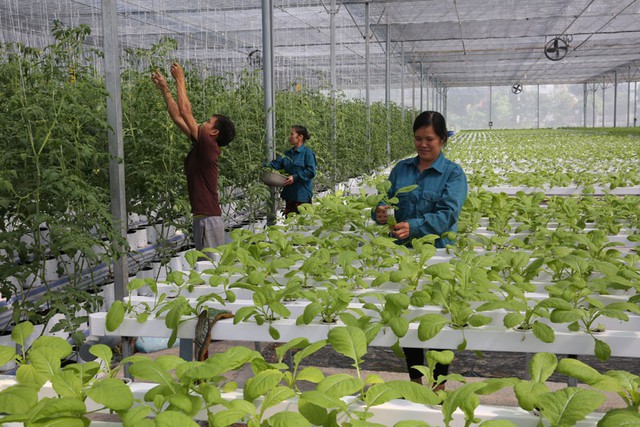 The program focuses on strengthening the organization and revamping the mode of operation of cooperative groups and unions, promoting linkages and cooperation based on mutual interests, and implementing new and effective management methods.
The document targets to establish over 3,000 cooperatives by 2030, including 1,000 new ones and 15 or more cooperative unions, ensuring 100 percent of cooperatives, people's credit funds, and cooperative associations operating in compliance with the Cooperative Law.
Over 1,200 cooperatives will be re-arranged so that at least 70 percent of them will operate effectively. The program also strives to create 250 models of agricultural cooperatives that apply high technology and digital transformation and produce value chain-associated, sustainable development products.
In practice, Ha Noi's collective economy has seen great progress since the Cooperative Law came into force in 2012, contributing to developing rural areas and improving farmers' living standards.
There are 2,021 cooperatives in the city, out of which 1,314 or 65 percent are effective. These cooperatives generate a yearly revenue of about VND2.5 billion (US$105,300), and their members earn an average income of VND57 million (US$2,400).
Of the total, over 80 cooperatives in Ha Noi are currently operating in high-efficiency value chains./.